As you know from my last post, I have now begun the 8 week I Quit Sugar program. So how did my first week go?
Pretty good I think. Although I am not going to lie. I did cheat. Yesterday we went to TGI Fridays and I had a burger... with sweet glaze... and candied bacon... I had just come out of an MRI scan which I really did not enjoy (it's one way to find out you're claustrophobic!) and felt really upset and emotional when I came out. So what did I do? Turned to sweet food! Which, as I already knew, is my downfall. I comfort eat. I could have picked sweet potato fries, but I didn't. I could have gone for a steak, thereby avoiding the sweet brioche burger bun. But I didn't. The burger tasted great at the time, and I practically inhaled it! But soon after, my stomach became really painful, reminding me all afternoon why I was trying to eat better in the first place. However I am not going to beat myself up about it. Instead focusing on the rest of the week where I followed everything right, and even better, I enjoyed it!
The program is really set out in a way to make it very difficult to have excuses not to follow it. There is a detailed meal plan, telling you what to eat. So you have no decisions to make. Easy! Then the recipes take between 10 and 20 minutes each. Which means that even when I am feeling lazy and think I'll just have a snack instead, being so quick to cook from scratch, I might as well cook up a full meal.
On top of that, the meals truly are delicious! As I have previously mentioned, I love my food. I am French afterall, so food is my religion! I have to admit I got a little bored of the muesli and veggie bread in the first week, but that's because I didn't follow the plan to the letter and decided to mix and match the days. They are however both very tasty if not eaten daily... I just can't eat the same thing every day, my taste buds get bored really quickly! Luckily, the recipes change every week. So this morning, I ate soft boiled egg and soldiers. (5 minutes 40 seconds for the perfect egg!)

Tonight, I did my usual of "can't be bothered to cook", but managed to whizz up an amazing curry with left overs of roast chicken and various veg, complete with yoghurt and mint, and ppoppadom It might not look like much, but it is really tasty! And again, it took me ten minutes to prepare.


I have discovered cocoa nibs which are completely sugar free, as they are cocoa beans. That's it. nothing else! I also enjoy cups of hot water with lemon, as well as home made mint teas. The program advises you to drink licorice tea to satisfy and craving for sweetness, and so I am really enjoying this one. It also comes with inspirational love quotes!
So so far, so good. The children have also been enjoying it, especially the homemade muesli and beef stroganoff!
This week we're cutting out sugar entirely. Should make the food tasting for sister's wedding interesting! But again, I won't beat myself up about it. It will only be the equivalent of one meal. Up to me to be good the rest of the time. And I am definitely up for that!
Are you following the program too? How did your first week go?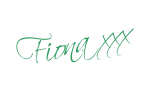 *All images unless otherwise noted are my own, so please do not use them without my permission.*