The answer would be me. I am the one finding this whole new experience daunting, and not necessarily for the obvious reasons.
Further to my recent posts on Green Loving Girl, I have now been a stay at home mum for about a
month
now. It has been an incredibly busy month, and we are slowly settling into a new routine which so far, so good.
Siena is currently going through the long and painful settling in process at her new nursery. I say painful because it is spread out over three weeks at just a few hours a day. I understand why this is done, but again, if I had been working, it would have been a nightmare and not sure how we would have managed! Anyway. Having been in nursery since she was 3 months old, although it meant leaving the staff who had cared for her for three years, I had absolutely no concerns for Siena starting somewhere new. Sure, she is a little shy at the moment and seems happy to do her own thing, but then she is three and that seems to be just what kids do at first.
However I have realised that I was the one worried about this, and not for Siena, but for me! I now have to go through the "starting in a new school" process... meet new parents, hopefully make friends. I don't want to sound desperate, but I do hope I make friends with some of the other parents. Having left work I am worried that my former colleagues have already forgotten about me as we carry on with very different daily lives (I know, that sounds pretty needy!). I would also love to meet local families so that the children actually meet friends who live nearby and can grow up with.
I am not overly shy but small talk is not my forte and remembering names is so much harder these days! After two days of no contact made, I spoke to some of the parents there today and it felt so nice! Hopefully as the settling process gets more established it will become easier chatting to the other parents.
Did you feel the same when your children started at a new school? How did you overcome it? Do you have any advice on making contact a little easier?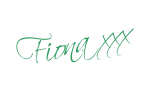 *All images unless otherwise noted are my own, so please do not use them without my permission.*