Diaries for me were always the best buy for each back to school days... and I haven't changed my opinion in that respect. I always knew that once I stopped working, my day to day life would get even more hectic... Especially between planning two weddings, Siena starting at her new nursery, the developing of Green Loving Girl and did I mention I have also joined the team at French Wedding Style? Like I said, busy busy busy!
My trusted filofax has served me well but it was time for a bigger, improved diary. And so after researching this for quite some time, I came across Erin Condren and her life planners. I hesitated for a while as it was quite expensive for a diary (especially as it has to be shipped over from the USA) but then I decided to go for it hoping that my life would become smooth(er) and organised as a result! I took ages picking a design, which you can then personalise as part of the price but I am absolutely in love with the one I picked.
When I came back from holidays, this beauty awaited me! Even the box looks beautiful! And I have to say, the product has not disappointed! It has dividers for each month, and then a two-month spread of each month, followed by weekly breakdowns containing morning, day and evening, with room for lists around the page which means I can write clear to-do lists for each week, as well as specific tasks for each day. A-mazing! I already feel calmer knowing that all my lists/thoughts/appointments are now kept in one place rather than in separate note books. And so I can now breath a little...
As I am so in love with my new purchase, I have a voucher for $15 off of a purchase of $50 to give away. To redeem it, please comment below, and the first person to to do so will be sent the details (please note the voucher expires on 30th September so be quick!). You're welcome :D
How do you plan your day to day life? Do you mainly use paper diaries still or have you switched to online resources?
Pssssst... If you use the code WELCOME10, you can also get 10 dollars off your first purchase!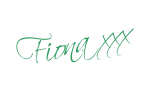 *All images unless otherwise noted are my own, so please do not use them without my permission.*