My gorgeous little sister posted today on Facebook that it's been six months since her and her fiance left the UK to live and work in Australia, stating :
Can't quite believe that it's already been 6months since we moved to the other side of the world! It has been a whirlwind of loveliness, and with the countdown to our wedding(s) well and truly on life keeps getting more exciting
Are they not absolutely stunning!
They had been looking to progress with their careers in the UK but kept coming up to various hurdles, and so one day thought about perhaps going to Australia. And so within a few months, they were gone! Just like that! They have since settled into Aussie life, finding really good jobs which are amazing for their career progression, and they are embracing life by the beach, healthy eating and running in gorgeous places.
I know it has not been an easy process for them. They are both extremely family orientated and it is not easy being away from home at the best of times, let along at the other end of the planet. They are also trying to organise their weddings in Australia and in the UK for the upcoming months (SO.EX.CI.TED!), which is not without its stress. However, seeing this picture above, there is no doubt that their new life truly suits them. They are positively glowing!
I also have a little brother (yes they are both way taller than me but will nevertheless always be my little brother and little sister!). He is professional footballer. And yes, it is as cool as it sounds. He has played for France. He has been playing since he was really young and knows famous footballers. His name has appeared on various football computer games. He has been earning money since a young age from his career, yet he has always managed to keep his feet rooted firm onto the ground. He has made sacrifices in order to follow his passion, his dream job, and that can't have been easy at times. He has nevertheless remained true to himself. He is funny, easy going, and everybody knows his name! (seriously, wherever you go people always remember him no matter how long ago it was they met him).
I miss them both so, so much. But we have always had an incredibly close bond. And I feel as though it gets stronger as years go on. I am truly blessed to have them in my life and don't know what I would do without either one of them.
I know they have both expressed doubts at time. They question what they have accomplished. Whether they should have completed more by now. Whether they could have given anything more to the paths they have taken. Amongst other things...
So I just wanted to say that I think you are both truly awesome people, and I could not be any prouder to be your sister. You inspire me on a daily basis, in every possible way. You are my soulmates and my best friends. You have both accomplished so much and you have proved that if you work hard enough, dreams truly do come true. I love you both more than green. I just wanted to let you know.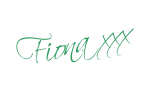 *All images unless otherwise noted are my own, so please do not use them without my permission.*