Hello my lovelies,
I truly hope you are all well! I am now back from a two week holiday in France where I stayed with my parents, and I tried to be strict with myself and enforce a "no social media" break. I almost succeeded and so I return refreshed and ready to take on my new step in life! Today was the first day i was officially unemployed (if you don't count the holidays), which sounds pretty scary... So I am still sticking to the term "on a career break" which sounds much more positive! I am not going to lie, I do have my moments where i panic and think what on earth am I doing?! I had a good job as a lawyer and decided to stop working!? I have voluntarily placed myself out of the market at a time where the legal profession leaves a lot to be desired... How will I ever get back to it after a year, two years, potentially more?? I also did find my (former) job interesting, which is obvious when discussing aspects of it with my mum, and when she asked whether I will miss, part of me did has to admit that yes, I will.
But then I take time to sit down, breathe, and remind myself of why I made this choice. Sure, one of the big practical reasons was that it would be easier with Siena starting at the local school, rather than having to arrange childcare for before/after school pickup as well as during the school holidays (honestly, how do people do it without going mad/bankrupt?! if you know, please do share!). I am also looking forward to actually getting to know some other parents in our area and for Siena to make friends who live nearby with who she can spend time with outside of school. I am also looking forward to spending time with just Hugo, going swimming and to baby groups which I was unable to do with Siena as she was only 3 months old when I returned to work full time...
However there is also another reason. Me. Just me. Me wanting to do something that makes me happy, and explore what I can truly do if I trust myself a little more and believe that I can do something creative, as I have always wanted. I am in fortunate position, where I am able to take a step back and see what happens. And do you know what, things have already begun to happen, which is beyond exciting!
In terms of the day to day stuff, I have had several work colleagues ask me what I will be doing with all my spare time, as in Seriously! What ARE you going to do?! At the present time, I have a pretty long to-do list between organising my wedding, helping my sister organise hers from Australia, joining the French Wedding Style team, various appointments throughout the week, making arrangements for work to be done on the house... Lucky for me I have my new amazing diary (all to be revealed shortly) to help me stay organised, but even so, it has been a busy day! I keep having to remind myself that I do not have to complete everything this moment but I know what I am like, I can't help it! Additionally, each time I do manage to cross something off the list I have managed to sneak in 1 or 2 additional items so the list(s) is never ending! I also have a lot scheduled for Green Loving Girl so watch this space!
Overall, I am looking forward to seeing the magic unfurl and could not be happier at this moment in time!
In the meantime, don't hesitate to get in touch. What posts are your favourite to read on GLG? Have you made the transition from working parent to stay at home parent yourself? If so was this an easy step for you to take or did you worry about it? I would love to hear from you so don't be shy!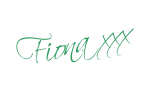 Ps: 10 habits of happy people
here
, most of which I do follow so now I just need to work on the rest
...