Here in the UK, Emma Watson has made headline news this week. Not for anything acting related, but for her powerful speech at the UN. Have you read it?
This really got me thinking.
I was brought up to be independent and strong, and to believe that anything was possible if you worked hard at it. That was the key point. Do not expect anything to land on your lap. But if you work your hardest, then you will get to where you want to be. This was the case for grand-parents. My godmother. And also my parents. I also believe that this power then trickles its way through the family lines. It definitely did to my siblings and me. I think we are all three far more ambitious than we would ever realise, as we are continually questioning ourselves and wondering if there is anything else we could do to improve further. But ultimately, I would say we are all successful in our various fields of work and that is something.
I now work towards making sure these values are passed on to my children.
Very early on after I found out I was expecting Siena, I started thinking about the person she might become, and how I could help her. I know Barry felt the same. She wasn't even born yet and already we were wondering how best to protect her from the big ol' world. Needless to say this feeling is still very much present, both towards her and her brother.
My brother is really popular, and always was growing up. He has always had a lot of friends being boys, but also a lot of girls. As in actual friends. I think part of this was because he grew up surrounded by girls and women at home, and with my dad often away with work, he was the only man in the house. He therefore got to know all about women and their day-to-day habits/issues/etc. But also, my mum always said to him to treat any girl the way he would want someone to treat his mother and sisters. And I believe that he has pretty much done this.
This phrase has also always stayed in my mind. I find myself now using it with Siena and Hugo. Teaching them that they should only treat their brother/sister in a way that they are happy to be personally treated. Obviously at this point, it is mostly in the sense of "don't push your brother, you don't like when he pushes you", or "don't make that high pitch shrieking sound as you don't like it when he does it". But I do believe that by teaching them this at a young age, it will then hopefully reflect in their further actions as they grow up.
I also try to avoid placing the children in stereotypical boxes. And I think this is also important, even if not always easy, for their development. I try to describe Siena as determined and strong minded, rather than bossy. I try to avoid calling Hugo a wuss because he cries really easily at things compared to his sister. I let Hugo play Siena's dolls, and let Siena put hair clips in his hair, and necklaces round his neck. I let Siena play with his cars. I dress Hugo in leggings because he looks amazingly cute in them, and don't believe leggings are just for girls. I do not worry about dressing Siena in pink and Hugo in blue, as I really don't see a problem with that. Again, I know these are fairly insignificant matters in the grand scheme of themes and the larger problems of gender equality.
I want them both to believe that the same opportunities are open to them, and they can both achieve success in their lives, no matter what their gender is. I want them to grow up confident to follow their dream jobs, no matter what these might be and whether they are usually reserved for men or women.




But most of all, I want them to respect themselves, and those around them.
As a parent, educations starts at home. And I hope that this will encourage my children to grow up and flourish, whilst respecting the other gender as well as their own.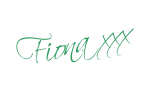 *All images unless otherwise noted are my own, so please do not use them without my permission.*