Barry was unable to stay in France for the whole two weeks, and so had an early flight back to the UK on Sunday morning from Lyon. My parents therefore suggested we head out to Lyon for the evening while they looked after the kids, so we wouldn't have to leave the house at 4am for the flight. Therefore off we went! After all,
date nights
remain important and we definitely needed some alone time as we had not really spent much time as a couple of late.
We parked fairly central, in the Place Bellecour and went off walking in the Vieux Lyon. I absolutely love this area. History is bursting at each street corner, with the buildings having a very definite Roman/Italian look to them. This part of Lyon also hides secret courtyards and passageways called
Traboules
, some of which date from the 4th Century (!!) so the history geek that I am was really excited!
We took the funicular up to the Cathedral, where you have beautiful views of the city. Being child free, we also enjoyed a lovely glass of cold beer and a quiet, romantic meal in the not so romantically named Place de la Baleine.
Have you travelled to Lyon before? It is not very big but really worth a visit!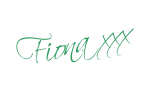 *All images unless otherwise noted are my own, so please do not use them without my permission.*