There is no doubt about it, the kids are far better dressed than I am! There are so amazing brands out there...
Beau Loves
,
Mini Rodini
,
House of Mia
,
Love is Free
,
Little Bird
, as well as the great selection in supermarkets these days, it is no surprise really! I love experimenting with bright colours and cool prints, and also, well, the kids simply look great in whatever they wear!
My current favourite items of Hugo's closet are these fabulous soft leather moccasins, in cinnamon. They look great with absolutely everything and they are so soft Hugo doesn't seem to mind at all, even taking his first steps with them! I also recently got these leggings from Tobias & Bear (you find them on
Not On the Highstreet
). I had seen similar mocs on an american website, but was keen to find a British supplier. Fritha from
tigerlillyquinn.com
, recommended
Amy & Ivor
when I asked for recommendations over
twitter
, and they were exactly what I wanted! I did order them slightly too big so I have had to wait a few months before Hugo could wear them, but they fit great now!
I have my eye on this arrow jumper for Hugo too but he's growing so quick at the moment not sure he'd actually wear it much!
What are your favourite brands for kids? Please do share as I am always on the look out for new brands!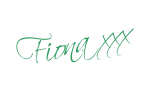 *All images unless otherwise noted are my own, so please do not use them without my permission.*