Every parent has been there... You're on holiday. You have to share a room with the children, which means none of you of getting anywhere near enough sleep. Therefore you all end up grumpy and desperate for day trips to stay sane. So when my mum suggested we go to a zoo less than an hour away i naturally jumped in the car the next day, kids and picnic in tow!
When I arrived, I drove straight past it, as it is right on the main road, behind a normal looking French village house. At the entrance, an impressive, heavily tattooed man complete with leather gilet who looked as though he should be driving around on a Harley rather than working at the ticket booth of this mini zoo let us in for just 16 euros. Once inside, I was really impressed. As much as a zoo remains a zoo and I will always feel a little sorry for the animals in the small enclosures, this one was nevertheless extremely well maintained and had a really interesting collection of animals, including two stunning white tigers! I did feel a little worried though when we came to the first big cat enclosure, which was backing onto someone's garden! It felt as though it could easily escape and well, I have never been very brave when it comes to animals! And when the wolves kept running towards us it felt pretty unnerving too. But at least we got to see them from up close (!).
As we went at the beginning of September, the French kids were back at school so we pretty much had the zoo to ourselves, which meant Siena and Hugo could wander round freely and had the bouncy castle and playground to themselves.
All in all, a really pleasant if only a little random day out!
What is the most random zoo or attraction you have discovered while on holiday?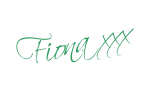 *All images unless otherwise noted are my own, so please do not use them without my permission.*