Today's post I shall keep short and sweet. My lovely, truly inspiring grand-ma died last night in her sleep, after getting septic pneumonia. She was 96, and had left an incredible life, being a modern woman way before her time. She would go down the water slides with us in the Sunderland pool in her 70s. She carried on dancing roll'n'roll and going to her keep fit classes until her 80s. And she kept her sense of humour right until the end. She would always tell us stories of when she was younger, and you can easily guess she was a little trouble in her time, but always remaining a lady! All in all, an amazing life, which I feel truly blessed to have a part of.
There is much comfort in knowing that she is finally reunited with my Grand-dad, whom she would kiss good night every single night, and their daughter Jane. It has been an incredibly long year for my family, most of all my mum who has lost all members of her nuclear family within a year. This is what I found the most heartbreaking. However, we have also had the arrival of our beautiful son (look how chubby he is below!!), the daily fun that is Siena with her conversations and her giggles, two engagements, and my brother and sister and I are probably the closest we have ever been despite all living in different countries! I therefore ensure I appreciate each one of my blessings!
Therefore tonight, I made sure I had a glass of bubbly to celebrate my grand-ma's life, and although I will miss her terribly, i will take comfort in knowing that wherever she is, she is most probably dancing away, with a G&T, some chocolates and of course, dressed very stylishly, having a laugh with Jane and my Grand-dad.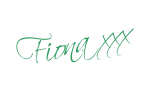 *All images unless otherwise noted are my own, so please do not use them without my permission.*