I do love browsing online at beautiful things...
Recently, when going through my Instagram feed, I came upon this photo, and have since become obsessed with these shoes, from Avarcas by Castell. These shoes are originally from Menorca, and you can find so many models on their website, but the UK site also has a great collection. I am so tempted to get a pair for me, and a glitter pair for Siena! Apparently a few French shops stock them so might have a nose while I'm there next month.
Here are my favourite below:
I have also fallen in love with the designs from Joy Folie, an American online shop. Their collection is absolutely stunning!
The green ones are called Fiona... meant to be don't you think??
What do you think? Do you like them? Do you often find new things you fall in love with online?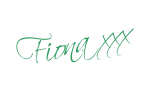 *All images unless otherwise noted are my own, so please do not use them without my permission.*