I do love Bristol in the summer.
As this summer we don't have a newborn baby, we're hoping to slowly get back on the summer scene Bristol has to offer. We therefore went off to the
harbour festival
today for a leisurely stroll, catching up with an old friend at the same time. Slightly different to the times we used to go pre-kids, where we would grab a cold beer and sunbathe somewhere, watching people walk by (I live to people watch!)... But we still had a great day of it.
We're hoping to go to the
Balloon Fiesta
next, and we'll see if I can drag the family out for the early rise of balloons. There used to be a balloon fiesta in the village I lived in (
La Coupe Icare
) so it always reminds me of home watching loads of hot air balloons take the sky at once... It truly feels magical and so peaceful. Definitely my favourite part of the day! But today, it was all about ice creams,
sunshine and lots of boats!
Oh and putting Hugo's hair in a pony tail, simply because I can! I am calling him
Baby Proudlock
but Barry does not approve...
I hope you had a fantastic Sunday! What did you get up to?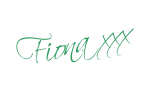 *All images unless otherwise noted are my own, so please do not use them without my permission.*