I love getting emails as much as the next person. But when there is a personal card or letter for me in the post, I love it! I feel like a kid again, when I used to ask my mum everyday whether there was a any post for me... even though I was only about 8 at the time so rarely got anything. The excitement was always great!
I try to carry through this love by picking birthday cards for example carefully depending on who they are from. Whether they are £1 in Marks and Spencers or £3 for a hand-crafted design, I simply adore beautiful cards, and hope they spread joy when received too.
Because of this, and in my eternal effort to introduce a little organisation into my slightly chaotic life, I have always wanted to have a beautiful box, full of beautiful cards at the ready to make the world a happier and brighter place at a moment's notice!
And so here it is, and I am very, very (!) excited about this. I finally have a beautiful box, full of beautiful cards and small presents ready to be dispatched for friends and family's birthdays! I have been wanting to do this for ages, and it is finally functional!
I was given this beautiful box for my 30th birthday. And I then set out to fill it with beautiful cards for all sorts of occasions. I have to admit, buying loads of cards in one go did cost me a small fortune, but don't they look amazing!?
Most of these cards were bought with someone specific in mind, so now I just need to wait for the right time to send them.
I also love these, "Random Notes of Appreciation", which are small credit card sized cards with individual happy notes, and they come with small envelopes to match too. Aren't they lush?
And finally, I was brought up to always send out Thank You cards for presents, and I try to carry this through as I do believe that it is important to show people that you are grateful. Which reminds me, I am slightly behind in doing them for Hugo's birthday... Off to the box I go!
Have you got any old-fashioned habits you like to maintain? Please do share, I'd love to hear from you!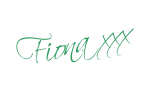 B O X - From a selection in TK Maxx ~~ C A R D S - from a selection from Oliver Bonas, Paperchase and Sainsbury's.
*All images unless otherwise noted are my own, so please do not use them without my permission.*