From Bristol, it is really easy as the flights are direct to Bordeaux. We then hired a car from the airport to allow us to visit the surrounding area during our stay. Last time we were there we hired a lovely little brand new Golf Polo which was amazing to drive. This time, we were given a tank (i.e. Dacia Duster) but eh, it had to fit two cases and a pram! I also had to adjust back to driving a manual. On the other side of the road. Oh how we laughed.
We took the kids to the
zoo
, which is a really lovely zoo. Completely different to our local Bristol one, but still really good!
So that was part one of the holiday. We had planned to go to the Dune du Pilat, Biscarosse, maybe go into Bordeaux itself too as Barry and I fell in love with the town last time we were there.
However, as many parents will know, life takes things in its own hands especially where children are involved and so that didn't happen. Instead we ended up in the ER with our holidays being extended by almost another week....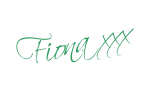 *All images unless otherwise noted are my own, so please do not use them without my permission.*