So our holiday started off really well. It was our first proper holiday in several years, and so to say that we were looking forward to this one is a slight understatement! However, as Hugo had been teething the duration of our last break, almost causing WW3 between Barry and I, we couldn't help but wonder what would go wrong this time.
Well this time, after a series of "how to feel like a bad parent" events, we ended up here, the Bordeaux Children's Hospital...
#howtofeellikeabadfactnumber1
It all started off on the Friday night before we left for France. Siena somehow ended up in our bed. We didn't notice until the following morning that she had in face been sick in her sleep. We therefore cancelled her swimming class, and she stayed quiet all morning. The afternoon we went to our friends for a bbq to celebrate their children's birthdays. Siena didn't eat anything and instead of playing with the girls, stayed on the sofa the whole time... For those who know her, they will know that this never happens!
We put it down to a bad virus and thought it would get better within 24 hours...
#howtofeellikeabadfactnumber
2
Siena told us on the Saturday that her tummy hurt in the bottom right hand side... alarm bells went off and we looked up the symptoms for appendicitis thinking it could be that. Somehow, we nevertheless decided to wait and see how she got on before calling a doctor...
I also used to always complain of abdominal pains when I was a child and so spent many days having tests done for appendicitis but it was never the cause, so I think perhaps I thought this was something similar.
#howtofeellikeabadfactnumber
3
We went off to France on the Sunday. Siena could hardly walk so we had her in the pram and carried Hugo round the airport.
#notsobadparentfactnumber1
By the Monday we thought we should get some advice. By then Siena had not eaten since she had been sick, and was spending all her time asleep or at least lying down. The chemist advised us to see a doctor and so we did later that day. He checked her and gave her some suppositories as we thought she might be constipated...
#howtofeellikeabadfactnumber
4
On Tuesday, we went to the zoo, telling Siena to try and cheer up and eat some food to feel better...
#howtofeellikeabadfactnumber
5
On Wednesday, we went to the beach, where Siena spent her time lying down, sleeping, and looking rather unwell (even more noticeable when we look at the photos of that day...).
Finally...
By the Thursday, I told Barry I was really not happy with Siena's condition. By then she had hardly eaten for almost a week, she was visibly in pain which was getting worse, and she simply was nothing like her normal self. Even Hugo seemed to sense something was wrong.
The doctor we saw was away but said the local hospital had a children's ward. We therefore took Siena to the ER in the afternoon, expecting her to be diagnosed with some bad bladder infection, given some antibiotics and off home we went, ready for the beach the next day...
Instead, after a few tests and a couple of hours, I was told that she would need to stay overnight. Which turned into two nights. The whole time tests were being run and Siena seemed to get worse. Barry had to go home at night to my grandma's with Hugo, as Hugo was not allowed in the hospital. By Friday evening, Siena had a second ultrasound, followed by a CT scan. Within ten minutes the consultant came in saying an ambulance had been called to drive us to the main hospital ASAP as Siena appeared to have a very serious infection and the specialist needed to diagnose this was in Bordeaux.
I am not going to lie. I had no idea what was going on, and it was really scary. Most of all, I really wanted to keep a brave face and not cry in front of Siena.
Several hours later, we were at the Bordeaux hospital, where the specialist had been called in especially. She told me it was likely Siena had suffered from appendicitis but would not know the severity of it, or whether this was in fact 100% the problem until they went in so to speak, and so would need emergency surgery. And then off she went for the surgery...
The two hours that followed were the worst hours in my life, and the scariest. I tried distracting myself by reading, but by then it was 1am, I was exhausted and emotionally drained, and desperately trying to stop thinking "what if" scenarios... What if she reacts to the anaesthesia? what if she doesn't wake up? what if it is a lot worse in there once they open her up?
In the end, all went really well. The surgeon told me she had suffered from a very serious infection following appendicitis, but her body had worked hard at containing the infection in one place, and she was pretty confident they had got all of the infection during the surgery. It was only a few days later that I fully understood that she had therefore suffered from peritonitis too.
Siena remained in intensive care for a few days, and was then moved to the normal post-surgery ward for the rest of her stay.
In the meantime, Barry and Hugo flew home on the Sunday as initially planned, as the insurance would only cover for one of us to stay in France, and Hugo not being allowed in the hospital meant it would have been a logistical nightmare. So off they went, and I stayed with Siena.
When I think of how much pain she must have been in it breaks my heart... But she has been incredible since her surgery. After a few days she was sitting herself up in bed, and walking to the toilet and back. Watching her do so and wanting to push her own drip holder made me so happy!
Siena with her present from the nurses
Watching a French classic while in intensive care
Room with a view
A f
resh bakery in the hospital meant I probably ate better than I do at home... Hazelnut pain au chocolat anyone?
Siena had this waiting for her at home from her Tata, and made her really happy
I have to say, the staff and volunteers in all of the wards we were in, were simply amazing! They took truly great care of Siena, and also looked after me when I wasn't feeling so great. I am really grateful to them, and keep reminding myself to send them all a thank you card!
Siena is still recovering. She has lost a fair bit of weight and her appetite is only slowly increasing each day, so she is still a little weak. But really, she has been so strong throughout it is really inspiring. Children will never cease to amaze me! We are also extremely blessed to be surrounded by amazing friends and family, who assisted us throughout this time. We are really grateful to all those who helped and checked how we were.
PS: I would add, make sure you always have your free European Health cards with you when travelling in Europe. In France, 80% of your medical fees are covered when you have this, and then it goes up to 100% when surgery is required. Also make sure you have travel insurance! The hospital told me it would have been 1500 euros a night otherwise.... and we were there for a week! Eek! The insurance also dealt with all the details for getting us home, door to door, meaning I had nothing to worry about on this side of things.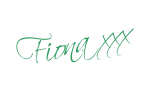 *All images unless otherwise noted are my own, so please do not use them without my permission.*