One year ago today, my beautiful bambino was born in the middle of a heat wave! If you haven't seen this before, check out the size of my bump
this
time last year...
this
is what a 10lbs10 baby bump looks like inside a 5ft2 petite woman (me)!
Mon petit Prince
3 months old
6 months old
9 months old
I absolutely love being mum to a boy and to a girl, I feel truly blessed! This past year has taught me a lot (more to follow shortly on this topic!), including that children's birthdays will lead me to getting really stressed even if only organising pizzas and cake round ours! But for now, I just want to wish my beautiful baby boy a very happy birthday, and I hope that all your wishes come true.
Je t'aime de tout mon coeur!
Maman xxx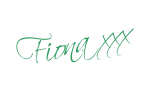 *All images unless otherwise noted are my own, so please do not use them without my permission.*