I've been living in the UK for almost twelve years now...*stopsandreflects...wow*. When I arrived at uni, i had big (!) curly hair, big eyebrows, and was a tiny little skinny thing. A frenchie through and through.
Fast forward a few years, I have an Essex/Macchum/Bristol/Southern twang to my accent meaning people have no idea where I am from. The hair has gone from curly, to straight, to wavy, to curly again with a whole range of colors. I now call Bristol home, and I feel more comfortable speaking English than I do French and I have an English accent when I speak French... (that's weird, like really, really weird!). Oh and I have no idea in what language i think/dream in anymore.
But I still miss France. And the older I get, the more attached I seem to become to my French roots. Suddenly, I want to speak French all the time. If I hear French in the street, I have to really stop myself to going up to them, introducing myself and talking random just so I can speak French a little. I keep wanting to buy French posters to put round the house. I try to dress "more French". Siena only watches her Disneys in French (even if she says "Mummy can you talk in English today please"... "Non"). I became obsessed watching "Escape to the Continent", persuaded that we needed to move to France like, right now! And having to spend a week in hospital with Siena surrounded by non English speaking staff meant I was in full on French mode, and really enjoyed that part of the hospital stay.
I also realised today that I will always be a Frenchie in England, when I took a photo of a letterbox...
... and the Union Flag...
I also really feel homesick when all the summer celebrations come on and I am not there to celebrate, such as La Fete de La Musique on 21st June, but mainly the Fete de La Bastille on 14th July.
On this date, I will always think of summer holidays as a kid, in the Bordeaux area where we would be on holiday with my dad's family. There was always a massive fireworks display, glow bracelets, various live music bands and lots of food and drink on offer everywhere you went.
I also love summers at my parents, where every week a different village holds a village fete, again with lots of food on offer, usually a giant paella or moules-frites, followed by a disco (yes that's right, a real disco!) and lots of drinks in the summer outdoors. It is usually as cheesy as it sounds, but great fun because of this.
I look forward to being able to spend several weeks in France on holiday in the summer, soaking this all up, and sharing this part of my culture with them.
In the meantime, I'll make sure that I drink good coffee and eat something French today to celebrate my homeland's national day. Oui oui.
What about you? What summer traditions do you feel truly reflect your home country's summers? Have you celebrated Bastille Day before? I would love to hear from you so please leave a comment ;)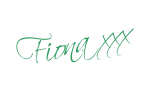 *All images unless otherwise noted are my own, so please do not use them without my permission.*