Sunday, we decided we'd go visit a National Trust place to make good use of our new membership and also because I am most definitely suffering from a slight case of cabin fever, not having been anywhere really since the end of June to let Siena recover.
We chose to go to Clevedon Court, only to get there to realise it would be closed until 13h15, which was over an hour away at the time. We therefore drove onto Clevedon seafront, where we managed to park easily enough as it was nice and early on a Sunday morning.
It was windy, but pleasantly so, and it remained warm throughout. Siena still recoving from her surgery, we took a nice and easy stroll along the sea front, followed by a late breakfast at Scarlett's cafe. We then walked down onto the pier (where One Direction recently filmed a video!). Hugo absolutely loved the wind on his face, and looked as though he could have quite happily spent the whole afternoon there. He was also fasnicated by the sea you could see when looking through the boards, whereas Siena really wasn't sure about this! Siena enjoyed her usual flower picking as well as a Marshfield ice cream the size of her head. On our way back, I saw a little sign for a shop the other side of the street, so went to have a look. The shop had hundreds of vintage rings in the style of my engagement ring, so I was having a good look to see if I could find what style of wedding band would go with my ring. Unfortunately Siena wasn't feeling well so had to go before I could talk to the shop owners, but definitely one to keep in mind! Outside, we were allowed to wander round the shop owner's private gardens, and they were spectacular! All the photos below of the garden are from the same garden! It had hidden corners, a beautiful conservatory, a secret garden right at the end... it just kept going and I could see Barry wishing he had a garden like that to work on!
It was all in all, a perfect relaxing day by the sea front.










































Have you been to Clevedon before? Do you like taking small little hidden away streets to find hidden gems?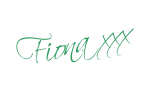 *All images unless otherwise noted are my own, so please do not use them without my permission.*