I think I am having a life crisis at the moment, mainly trying to figure out what my dream job would be... and how to get there. I mean it seems that most employees in my area of work disappear after 35... where do they all go!? (seriously though... where?!)
And then days like today happen, where the answer is pretty much staring at me right in the face! Days where I get a message from my friend telling me I'm a finalist for Rock My Wedding
Real Bride & Groom 2015! I'd completely forgot that the results were being given today, so it was a really happy surprise! (definitely my happy link of the day!)
I am already so happy to be a French Wedding Style
Belle Bride
for Monique's amazing wedding website
French Wedding Style
, and the prospect of being given the opportunity to blog for another wedding website is simply too exciting to bear! I am realising that I truly love writing. I have always wanted a creative career, and slowly I'm starting to think that maybe this could be it...? Oooooooh exciting, exciting thoughts!
In the meantime, while I figure out my career moves, please have a look at my entry on
this link
,
and then click on the vote button for me, I would be so grateful! :)
"Barry and I met six and a half years ago through work, in Bristol. We got on really well from the start and it wasn't long before we started dating. We loved going on city breaks across Europe, and we went to France a lot to visit my family. As a result Barry has fallen in love with the French Alps where I grew up. Never ones to be traditional, in 2010 our daughter Siena was born pre-marriage. Fast forward a few years and we bought our first house together in Bristol and had our son Hugo in July 2013. After several long months (or dare I say years?) of pestering Barry about marriage, he proposed on Christmas day this year. My ring was wrapped up in gold metallic paper with a little note from the kids asking me to become their "daddy's queen". The ring was perfect, a vintage 1920's gold band with emeralds and diamonds, and it fits me perfectly too! I cried and naturally said yes. Barry later told me he had planned a big romantic proposal on top of a ski slope in the Alps as we were due to go and stay with my parents for a skiing holiday, but as we got pregnant we had to cancel those plans. I now understand why he kept going on about disappointed he was that we couldn't go skiing that time... especially with me pestering him about wedding plans the whole time!
So far we have booked the venue in the South of France, as well as the photographer Anne-Claire Brun who is based in California but spends a lot of her summers in France, not far from where we are getting married. You can find photos she took of the venue at a previous wedding on this link Isn't it stunning? I am so excited about both the venue and the photographer! I have also found my dress which I can't wait to accessorise and wear again, as well as my bridesmaids' dresses, so so far, so good! Ooh and we've also sent out the Save the Dates so our guests have time to figure out how to get there and where to stay. As we are asking them to travel to the South East of France, we wanted to make sure we gave them time to sort out the logistics. Most of them have said they'd make a small holiday out of it, and it makes me ridiculously happy to be able to show off the region I grew up in to them all.
I currently blog at www.greenlovinggirl.com and I love reading up on Real Weddings, especially on RMW. I would be incredibly excited to be able to share my wedding with the RMW weddings, and hopefully help inspire people along the way to get married in France. We are aiming for a relaxed, vintage feel. About a third of our guests will be children so "informal" will also be key to the day, while retaining a certain je ne sais quoi of course!
The Moodboard
I would be ever so grateful if you could vote for us, it's really simple I promise, just click on this link and then the vote button... simples!
ps: thankyouthankyouthankyou!!!
:o)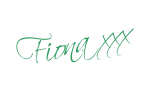 *All images unless otherwise noted are my own, so please do not use them without my permission.*