Further to reviewing Plum Baby's "Little Yums", I was given the opportunity to review some of their newest additions.
As much as during my first pregnancy I said I would cook everything from scratch and do everything by book, that pretty much went out the window once Siena arrived, and so I didn't even try that much for Hugo. Don't get me wrong, they eat way better than I do, but thank god for ready made pouches with all the goodness already contained in them!
I am quite strict when it comes to snacks in the kids routine... Snacks are at set times between meals, and we don't have crisps, chocolate or biscuits in the house (mainly because they go within the hour from being bought if I do get them)... However I was really happy with these products.
I was given some great new stage 1 pouches that Plum Baby have just launched, for Hugo to try. These include 3 Greek-style yogurt blend pouches which also combine a daily portion of fruit and vegetables. They have also launched 3 new wholegrain recipes that provide a good source of fibre along with a daily portion of fruit and vegetables.
Siena was considered too as they also have some new additions to their tots range, and so she got to try "Mighty snacks 4 toddlers": Toddlers need constant refuelling throughout the day which is why Plum have created Mighty 4 – a deliciously balanced snack especially for active tots. These tasty, nutritious pouch snacks are made from four carefully chosen ingredients – organic fruits, veggies, grains and Greek-style yogurt and provide 1 daily portion of fruit and vegetables. With 3 exciting flavour combinations to choose from these handy pouches are great for busy toddlers providing on- the - go goodness at anytime of the day.
Paby Plum pouches are perfect when on the go, or even at home to keep the kids quiet and ensure they getting lots of goodness into them if you haven't got time to cook them the required 5* meal they require. They also have hidden veg which Hugo did not mind one bit, and would devour both his and Siena's within minutes! I think Siena has figured out there is something in there other than yoghurt... so she usually ends up "sharing" with Hugo the clever thing.
But all in all, I will be definitely be getting more of these for my children!
Have you tried them yet? What healthy snacks do you give your kids?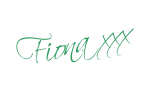 *All images unless otherwise noted are my own, so please do not use them without my permission.*