I do love living in the South West... There are so many places to go and visit, amazing with the kids when we desperately want them to run around in the fresh air, hoping it will result in a fuss free early night!
We also had a really lovely lunch, pan fried salmon and salad for me, baguettes and burgers for the others, and amazing cakes on offer too!
Have you been to Hestercombe gardens before? Did you attend a wedding there? I would love to hear from you!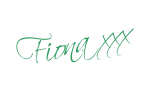 *All images unless otherwise noted are my own, so please do not use them without my permission.*