How to pick your venue… Now this was a tricky one. Initially, I thought getting married in France would be very complicated. The vast majority of our guests are not based in France, but in the UK. So surely, it would make more sense to have the wedding near Bristol for the convenience of our guests? Could I really ask our guests to pay extra and make more effort to come all the way to France for us?
And then what about the logistics of getting everything over the France before the big day? Barry on the other hand, really wished to get married in France. Mainly because there was more of a chance of having good weather. But also because he said it would be the perfect opportunity to show off to his friends and family where I'm from and why we like going there so much.
We thought we would look at venues in both countries to see what was on offer. There are some stunning places near Bristol which we considered, but I failed to get excited over any of them. Worse, I felt really stressed! We then looked at venues in France, initially in the Provence area. But Provence, being the main area French and tourists alike go on holiday during July/August, proved far too expensive for us.
We then started looking closer to my home, as we felt it would help if it was somewhere near my parents, and having our wedding there would be the perfect opportunity for us to share with friends and family where I come from, from the food, the wine, the cheese, but also the stunning scenery that the Alps provide.
By this point, I still felt undecided about where to have our wedding. I felt so overwhelmed, and really felt pressurised (by no one else but myself) to pick our perfect wedding venue. One night, when Barry came home from work, I had a mini meltdown and he sat me down to talk things through. It was then we decided to stop looking at venues in the UK, and to concentrate on France instead. This would start making things a little easier in our geographical search.
Once decided, I felt like a huge weight had been lifted from my shoulders, so I knew it was the right decision for us to make. France it was. From there, it didn't take long for us to choose our venue in the Rhone Alpes. We had seen Le Couvent des Carmes a long time ago, when Siena was only a few months old. It is located just minutes' drive away from my parents' house. You only drive up the mountains for a few minutes, so the guests won't need to drive up tiny mountain roads, yet we still have the benefit of being a little up in the mountain with all the glorious views around us.
I had always wondered what the site was, and when I went with Barry it was the first time I had actually seen it. It was a beautiful day. The site is located on the way up to the Vercors, not too high up the mountain, but high enough to have amazing views. Whilst walking around, Barry actually said to me at the time that it would be an amazing venue for a wedding.
Three years later, we found a fair amount of wedding venues in the area, but we kept coming back to that one. We therefore decided to focus on getting a date there. We had not seen the inside of the building, but found some useful links by searching the site's name via google. We even found a photographer's blog with loads of photos of a wedding held there the previous summer! This convinced us that it was definitely the place for us.
The venue when we saw it in March 2011
The venue also has a room there that they are happy for us to use as a "creche" on the night of the wedding. This was a definite bonus for us as as much as we want children to be part of our wedding , having two of our own, knowing we can arrange a babysitter and a room for them to play/sleep while we enjoy the evening/dance the night away is great. It means we don't have to ask family and friends to babysit. We will also offer this service to our friends, as there will be numerous toddlers, babies etc on the day!
(they will constitute almost a third of our guest list!!).
We have often made decisions based on instinct, and this was definitely one of them! We nevertheless waited for my dad to go and have a look to make sure there was nothing to worry about.
This has now been done, and he assures us that the toilets are lovely and will not scare away our English guests! He seemed really impressed by the venue overall and so as a result, the booking has been made… August 2015 it is!
The Mairie in my parent's village has also confirmed that they are happy for us to get married there (provided we bring with us the mountain of paperwork required!), which we are very excited about.
Mairie D'Izeron
We both feel that we can really get excited about the wedding now, as it feels a lot more real!
As a result of now knowing the date, we have also found and sent out our Save the Dates cards. So. Excited!
PS: Original article found here on French Style Wedding, where I write on a monthly basis as one of the four French Belle Brides.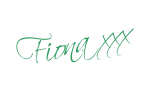 *All images unless otherwise noted are my own, so please do not use them without my permission.*