I really enjoy my job, but at times, with extremely tight deadlines and difficult clients, I can't help but wonder whether there might be another perfect job for me out there somewhere... and then today I saw this:
Image of BBC
The role consists of 12 hours work per month. They want someone to work on a tropical island off the Queensland coast. Candidates must be willing to swim, snorkel, dive and sail. Salary is to be £70,000 for six months, and the successful applicant will also get to live rent-free in a three-bedroom villa, complete with pool.
Candidates must also be willing to prepare a blog, a photo diary and video updates to attract tourists to the area.
Sounds pretty awful... *sighs* ...
Sadly the role was adverstised a few years ago, so I've more than missed the deadline to apply. But it does get you dreaming!
What is your perfect job? Have you ever done something even remotely similar to the above?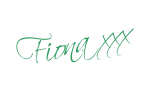 *All images unless otherwise noted are my own, so please do not use them without my permission.*