Spring has been upon us for a few weeks now, so I thought it would be a good time to carry out an ABC of what I like about Spring and what Spring 2014 has brought to me so far, as well as what I look forward to this year... here goes!
A... Australia. Last month I waved goodbye to my amazing, inspirational, beautiful little sister and her equally lovely fiance, as they set off to Australia to work, having been fed up of the lack of prospects in the UK career wise. As a result, they are now living in the Sunshine Coast, by the beach, having barbecues on a daily basis and looking tanned after just a few days! We will miss them like crazy as we're unlikely to see them before the wedding, but we are so excited for them and incredibly proud!
B... Blossom. I never tire of seeing blossom everywhere. Barry planted a little blossom tree in our front garden and it looks great, I can't wait to see it as it gets bigger!
C... Clutter & clothes. I am in full Spring clean more and would love to get rid of most of my clothes and clutter and start afresh. But last time I did that I was left with no clothes, and could not afford a new wardrobe! So, learning from past mistakes, I doing it more gradually this time.
D... Denin jacket. I love mine, I wear it with everything! except jeans... can't do denim on denim...
E... Energy. I am a Spring baby, so give me Spring and sunshine and I come back to life!
F... Family. Family has very much been at the top of my thoughts recently. Whether it be my parents and siblings further to the long traumatic summer we had as well as everything in between, but also with Barry and the children.I want to make sure we enjoy each happy moment we come across.
G... Garden. Barry's new obsession, but I have to say, it is looking pretty great! and I love being to sit outside in the mornings with my coffee, happy days!
H... Hot Cross Buns. I love them, we didn't have them in France so I feel like I'm still making up for lost time with the amount I eat every year!
I... Ice Creams. You know you've been living in the UK for a fairly long time when sunshine makes it acceptable to eat icecream, no matter what the temperature is! Siena has already had her first ice cream of the year!
J... Jane. It has been seven months already since my lovely godmother lost her battle to cancer, but I still think about her everyday. My grand-dad and Jane had such a big influence in my life it's hard to think I'll never receive their advice and guidance again. I know Jane would have been very helpful with the wedding planning, even if only to remind me what truly mattered in all of it. I miss her so much.
K... Kew Gardens. Barry has been desperate to go for ages, and I don't think I've ever been yet either so this is on our To-Do list this Spring.
L...
Lambing Season. We recently watched Lambing Live on the BBC, and I loved it! They really made yet another great programme! So then we decided to go and find somewhere to see lambs with the children, which we did last weekend at an actual
Lambing weekend
. Incredibly cute!
M... Along with feeling more energised, I am starting to feel more motivated again to sort everything out! I'm likely to take on far too much than I can handle as usual, but for now I'm enjoying the blissful feeling that I can take on the world!
N...
No more Rain please! / National Trust. Further to our visit of
Tyntesfield
recently, we are eager to go and discover more National Trust treasures with the kids.
O... Outdoors. Not that winter stops me going out, but when Spring arrives, it's a great excuse to make even more of the great outdoors. Fresh air, sunshine, bliss!
P... Picnics. Mmmmm food!
Q... Quality time. I feel like I am waking up from a bubble, having spent the last few months in a complete daze. I am slowly recovering from grief, finding solutions to things that have bothered me for a while, Hugo is only waking up once a night at the moment... therefore I am able to spend more quality time on fun times and things that matter, like catching up with friends and family.
R... Romantic dates. As we did with Siena, Barry and I have struggled at times dealing with a newborn baby. Not for any other reason than it's blooming hard, I don't think anything quite prepares you for it... not even having had a baby already! As stated above, Hugo is now only waking once per night, so we are slowly reemerging and I feel we need to ensure we spend fun times together, going on dates etc. These are yet to happen but I'm hoping to sort some out this month.
S... Sunshine. I looooooooooooove the sun. Any excuse to get the sunglasses out and feel the heat of the sun on my skin, love, love, love it!
T... 30th Birthday! I turn 30 on the 30th April, wooo! Age has never bothered me, so I don't dread 30. but yet I have to admit that I have been re-evaluating where I currently stand in my life and whether I can do anything to make the most of it. Post to follow! ;)
U... Ultra-sound. After almost nine months of pain, endless visits to the GP, numerous blood tests... I finally got sent to have an ultra-sound and finally, the cause of the abdominal pains I've had since Hugo's birth has been identified, and good news, it's treatable. Relieved to say the least!
V... vino! and gin & tonics, and lovely cold bottled beers. I am not much of a drinker, and I seem to drink even less in the winter. But come Spring, and I do like a cold drink in the evernings, preferably sat outside (although these days it tends to be more in the garden than a spontaneous trip to one of the Harbour's bars after work with Barry, but still lovely)
W... Wedding planning. We are close to finalising the wedding venue, and then the photographer. From there, it will be a freefall of DIY'ing and researching all the smaller details. So excited!
X... X-ray. Ok so that's pretty much the same as Ultrasound above but I dare you to find better!
Y... Y'all know, I have no idea for this one! I could say yoga, as would love to find a class. But not right now. Exercise is taking a back step until I sort the rest of me out!
Z... zoo! we love the zoo, and haven't been for a little while so bound to go soon with the kids.
Phew, made it! well done if you read through all of it!
Spring, we're ready for you!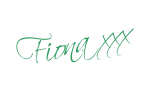 *All images unless otherwise noted are my own, so please do not use them without my permission.*