When I was little, my family used to call me Mona and Monalot. Seeing the good in everyone, I thought this was simply a cute nickname, perhaps because I couldn't say my name properly when I was little? But no, no... Apparently, I used to moan. A lot. Hence Monalot. Needless to say, I was not impressed when I realised that. Not that I'm moaning about it now.


Ever since, I always want to make sure that I do not moan a lot. Instead, I try and focus on the happy things around me and that has always helped cheer me up. At school, my friends and I would make lists of all the things we liked, and it's amazing what a positive impact this would have on our moods. I have been doing these lists ever since, and thought I would share one with you.




My current happy list (in no particular order):




1. Sunshine. As soon as the sun comes out to play, I become a completely different person! Whether it is a winter on a skiing trip back home, or in the middle of summer heat, I definitely come to life in the sun!


2. When Siena tells me I'm funny, always makes me happy!


3. Good hair day. When my hair decides to go super shiny, super curly, with lots of volume. It makes me feel like I can take over the world!

4. Silly dances with my sister. We hear music in everything, and like to dance to it. Our favourite one is the Nespresso machine at my parents. Makes me smile just thinking about it.



5. Smiles. Hugo is now giving us big toothy smiles, and he is simply the most beautiful baby boy in my eyes. It never ceases to make my heart melt.



6. French. The older I get, the more I seem to want to return to my roots. When Barry speaks French to my family, or when Siena talks French without me prompting her, it makes me incredibly proud and happy!



7. Photos. I am obsessed with taking photos. I am not a great photographer, and I am guilty of not printing them off whether to put in frames or in photobooks. But that doesn't stop me taking them and posting them all over facebook and instragram!



8. Good old chats with my sister and brother. We all live far away from each other. But thanks to the magic of Skype and Facetime, we are able to talk to each other on a regular basis.



9. Being engaged. The novelty of wearing an engagement ring has not yet worn off. I find myself staring at it on a regular basis, and love that Barry picked it. I forgot it at home the other day and I felt as though I had an arm missing all day!

10. Bright Colours. Not that you'd know from looking at my wardrobe... it is currently full of corals, yellows and bright pink. I simply love really bright, happy colours in my life!

11. Friends. When I take the time to pause and think about it, I am blessed to have a relatively large amount of friends, which I all consider to be good friends. I don't get to spend as much time as I'd like with each of them, but when we meet up we always have a good time.



12. Date nights. Barry and I had an impromptu date night on Saturday, and it felt lovely. We always get to have a proper conversation, which we never do with the kids around, or if just sat at home watching TV. We had lots of food, and went to the Rummer Hotel for a cocktail (it was delicious!). We have a cinema night booked for Wednesday, then a couple of nights out booked towards the end of the month, so lots to look forward to!


13. Blogging. It's been almost eight months since I started this new project, and although I still have some way to go, it has taught me so much already, and I have met some great people through the blogging community. (This was my
first post!
)

14. Creativity. I have always known that I ought to do a creative job. Problem is, I haven't quite figured out which one yet. So for the time being, I keep it as a hobby. Whether it is via baking, sewing (very small, tiny projects only I must say!), writting... It feels good letting the creative juices flow!
Have you tried these yet? They taste as good as they look!
15. Travelling. I love travelling, whether it is going to a city break, a beach holiday in the South of France or a longer trip. I love arriving somewhere unknown and getting to know the place. We are hoping to go to Bordeaux and Grenoble this year, then Australia the year after and hopefully the USA to visit some friends who are moving there soon. Obviously, travelling with the two bambini makes it a tad more stressful but I'm hoping we'll get used to it with time!


16. Motherhood. This is a hard one. Literally, parenting is so freaking hard! But the good times, make it amazingly, beautifully, lush! I tend to talk about motherhood as it is, and how it really affects me. However it has to be said, despite the tantrums, the tears, the shouting, the stamping of the feet, the talking back (and that's just me!), i wouldn't have it any other way. Except maybe with a bigger house, a live in French nanny and my family all living nearby to help with babysitting every other night (or thereabouts)... Apart from that, it's great! ;)

17. Being French. Despite all the jokes English people like to say about the French, I still love being French. It just makes me happy.



18. My phone and Ipad. They make it so easy to stay in touch with my family despite all living far away.



19. Catching up with friends. I love having time to sit down and catch up, and set the world to right with friends. Again, I don't do this often enough I do not have enough time to do this as much as I'd like, but when I get the chance, it feels great!



20. Green. Simply because.



21. Barry. I won't go all soppy on you but suffice to say, I'm really happy I have him in my life.



22. Making plans for the future. At the moment, our current "future plan", as well as wedding plan, is looking at houses. Part of me loves our current house, but it's exciting considering what our next house might be like.


23. Little moments. Whether it is running after Siena on the beach, pretenting to sleep so Siena can read Hugo and me some stories, letting Hugo splash about in the bath... the small moments in my life definitely make it even better than it already is!

24. Sunglasses. I love, love, love wearing sunglasses!


25. Coffee. Make it strong, black and sweet, and I'm happy.
26. Pedicures.
27. Watching Siena Swimming. It makes me so proud of my lil bambina!
28. Having a clean house (this makes me even more happy when it's the case as it seems to become rarer and rarer!)
29. Food. A great meal will always make me a happy bunny!
30. Finalising things on the wedding planning. Even though we have a little while to go yet, it feels really exciting booking things for our big day.
31.
Music
. Our house generally has music on, and Siena has started trying to copy us by dancing whilst she's walking around.
32. Completing a task, such as this happy list! Woo!!
Have you ever tried writing down what makes you happy at the moment? I dare you to have a go and not feel happier for it!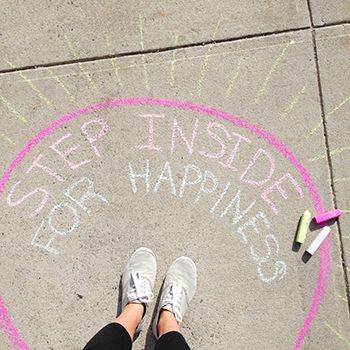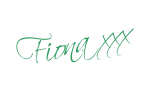 *All images unless otherwise noted are my own, so please do not use them without my permission.*