Happy Friday to you all! It's not a bank holiday this weekend but there's one coming up soon, and I hope you have fun no matter what you're up to!
I have Birthday drinks planned tomorrow night at the
Living Room
, and I have my new dress all ready to shine from
Joy
! (Have you seen their new collection? It's beautiful!).
I am slightly worried as to how I will fare on the night, as it has been so long since I went out properly, and with Hugo teething I have been really tired again lately... But hopefully nothing a good cocktail or two won't help with!
I am also hoping for some me time at some point, by going into town by myself for a spot of shopping (desperately want some new make-up, including a bright
pink lippy
!).
And then, I want to make sure I spend time with the kids, as they make me laugh like no one else at the moment. I especially love it when Siena and Hugo are giggling uncontrollably at each other, always lightens up my day!
What are you up this weekend?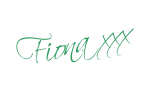 ps: Finally found a pair of gorgeous handmade leather moccasins made in the UK for Hugo, can't wait to get him
a pair
!