As March comes to an end, I take time to reflect on what happened and realise that once again it's been a really busy one!
Barry has started a new job with a longer communte meaning a big change in routine for us, Siena had her first ice cream of the year, lots of lovely walks outside as soon as it was sunny (living in England you learn to make the most of it!), we watched my brother-in-law to be run the Bath half marathon... busy busy busy!
This week, I've said goodbye to my little sister, who is moving to Australia tomorrow, to the Sunshine Coast to be specific. Just the name makes me feel warm and I can't wait to go and see her & her fiance once they are settled in! I am going to miss her so much, but hopefully they'll have Skype up and running in no time so we can chat as often as needed/liked!
Barry and I have also been watching Lambing Live and have surprisingly really enjoyed learning so much about farming and sheep, really interesting programme! As a result, we were keen to take part in some lambing activity and went to a Lambing weekend yesterday held by Wiltshire College in Lackham. We saw so many lambs it was amazing, we got to stroke them too (even me, I was really impressed with myself!) and even got to see an ewe give birth although sadly the lamb was stillborn (Siena is very matter of fact about death at the moment...). We also enjoyed a really lovely pub lunch in Lacock, and I can't wait to go back soon to visit the abbey. A lovely way to finish off the month of March!
What have you been up to this month?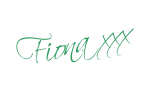 *All images unless otherwise noted are my own, so please do not use them without my permission.*