As I am currently looking around for ideas for the wedding, from bridesmaids dresses to venue ideas, and inspiration on what Siena and Hugo might wear, thanks to the magic of
Pinterest
I came across several websites which I have fallen in love with, especially this
one
!
I have always adored period dramas, books, films, etc... you name it! History has always fascinated me... not so much in terms of historical events, and I am pretty useless at remembering important names and dates (a slight disadvantage in a history class), but I have always loved imagining how people truly lived at different times in history, and more specifically, what they wore!
Some of my favourite eras are the 1940s and 1950s (not that you would ever guess from my profile picture!). The style was so elegant, so feminine! I love finding old photos of my grandmothers at the time, as they truly reflect the fashion then and how classy and great it looked.
I am therefore loving the fashion in the TV series "
Call the Midwife
", and my pinterest currently seems to be overloaded with 1950's fashion!
Do you have a favourite era fashion wise? If so, please do share!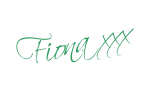 *All images unless otherwise noted are my own, so please do not use them without my permission.*