It's Friday night... Hugo fell asleep on the way home, Siena asked to go to bed after her hot chocolate, and Barry is out. I am coming to love the peace and quiet on these nights although admitedly, sometimes I need a little nudge as find myself at a loss as to what to do... besides the laundry/washing up/tidying/etc... you know what I mean!
But tonight, I know exactly what I fancy doing... getting snug under the blanket on the sofa, Crepes with cheese and egg, and Sex and the City boxset! I love the hair, the shoes, the outfits, the ridiculous issues in their lives, the music, the friendship... and all the other stuff life throws at you... I've laughed and cried so much over this series, I love it!
I've seen them all so many times, but it's been a while so I can't wait to sit back and enjoy. I used to watch them all the time while at uni and remember watching the last episode thinking whatever will I do now!?
Do you have a series you always go back to and could watch over and over again?
Anyway, it awaits me... I'm off! Have a fabulous weekend!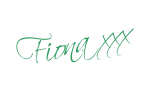 *All images unless otherwise noted are my own, so please do not use them without my permission.*