I am sure I cannot be the only one to feel like this, but man this wedding planning thing can be overwhelming! How much to budget for it? How much can we realistically save up in the next 18 months? What are we willing to sacrifice? What if I never fall in love with any dress, should I just get one I felt good in at £195 or wait and see if love at first sight truly happens with the dress?
The big question at the moment, is venue. It has to be said, no matter where we look at the moment, everything seems to be a lot of money. The first thing I seem to think do when I see an expensive venue is to convert how many months childcare we could get for both our kids for that amount...
We have an exact idea of what we would like... But after getting carried away at the beginning, we are beginning to get a clear idea on what we would really like, but also what we are happy to not have on our wedding day. I think that is the key element we are trying to focus on at the moment: what do Barry and I want for our wedding day? The main thing really: close friends and family to be there with us, some good food but not necessarily a formal sit down meal (loving the idea of a bbq at the moment...), and then dancing the night away! If guests can stay over the night too, and then we can wake up to an even more relaxed day with brunch with everyone, perfect! Everything else is not essential at this stage.
That still means that we need a venue which ideally, can sleep most guests, but without being too expensive. Now it gets complicated. We are at the stage we are comparing what we can get in England against what we can get in France, and at the moment, it seems price wise it might be similar... But in France we get sunshine (hopefully), a swimming pool, French food, baguettes, etc.... a piece of home for me really :) I think deep down we know what we really want, but as always, money will help decide, as well as logistics around it all.
I think the next step is to book a few visits, get all the info and then compare and boom! make a decision! :)
Right. My head hurts. And Hugo is still waking up 2/3 times a night so ought to get some sleep while I can... Night night everyone!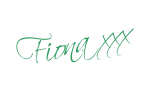 *All images unless otherwise noted are my own, so please do not use them without my permission.*