Hello lovelies,
I hope January isn't proving too hard for you and you're looking forward to this new year, as I am. At the moment, if I am honest, as well as my return to work in two weeks, sorting out the neverending laundry, trying to qualify, etc.... my mind is primarily on wedding planning!
We do not think we will get married prior to Summer 2015 simply because of funds... Having done things the slightly awkward way by getting mortgage first (although really glad to be on the property ladder!) and having two kids (ie childcare costs for both), we have virtually no funds so we are definitely going to have to find ways to save up each month! (on that note, Aldi truly has made an amazing difference in our weekly shop, in line with going back to planning meals each week.... honestly it's impressive!).
The first thing we need to do, is set up our budget... Instead, we got carried away and started looking at venues etc to "get an idea" on pricings. This is where it has already got completely out of hand! In an idea world, we would love to get married in the South of France, in Provence of thereabouts. We can picture sunshine, aperitif on the terrace, getting married near a mediaval village with lots of character, in a Mas with a swimming pool we can all relax by the following day.... Like I said, that is our ideal.
As quotes started coming in, we thought, maybe not.... but why not near where my parents live? There seems to be flights from Bristol to Lyon even in the summer, and my parents being locals could have its advantages.
As quotes come in, this seems a lot more realistic, but still way above budget... We are still considering this but deep down, I can't see how we would make it happen...
I therefore told Barry I think we should consider venues in the South West too, even if only to compare what we can get for our not-yet-existant money, so we can have a good comparator. My head hurts so much it's painful!
I am convinced there must be ways to plan a cheap wedding/wedding on a budget, but where do you start? And what is considered a cheap wedding? I'm thinking I wouldn't want to spend more than £6 - £7k but at the moment that seems really unrealistic... My head hurts...
Then there is the dress...
After being on a massive high from trying on the dress with my sister, I became massively disheartened the following day in a proper toddler tantrum grumpy way. I've now come back to earth and reasoned with myself that I simply would not be comfortable spending that much, especially the way things are financially in the current climate. But it has given me a lot of ideas of what to look for, and i remain very excited about that part!
When discussing the matter with friends, they all seem to picture me in very different types of dresses, all supposedly "very me", therefore I can't help but get excited at how they might react when they see the dress I will eventually go for, and whether it matches what they expected from me or not. Did you find that? Did you pick a dress that was exactly what your friends expected? Or did you really surpise them with your choice?
And venues.... Have you planned a wedding in France? Did you get married near Bristol? I would love to hear your advice for choosing the right venue on a budget. Ooooooooh weddings!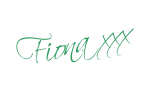 *All images unless otherwise noted are my own, so please do not use them without my permission.*