When we were kids, the youngest child would also have to sit under the table and shout the names of who should get the next slice, to ensure that whoever got the feve truly was selected at random.
Siena is never far when cake is being baked!
I am not always a fan of frangipani, but I do love this recipe:
Ingredients
500g/1lb 2oz ready-made puff pastry

125g/4½oz butter, softened

125g/4½oz caster sugar

1 tsp vanilla extract

2 medium free-range eggs

125g/4½oz ground almonds

2 tbsp plain flour, plus extra for rolling

4 tbsp raspberry jam (optional but adds a nice taste, a little similar to a bakewell tart)
Preheat the oven to 200C/400F/Gas 6.
Cut the pastry in half and roll out each piece on a lightly floured surface until large enough to cut out a 25cm/10in round.
Using a dinner plate as a template, cut out two pastry circles. Put the pastry circles on two baking trays and chill in the fridge for 30 minutes.
Cream the butter and sugar in a mixing bowl with the vanilla extract in a food processor until light and fluffy.
In a small bowl beat the eggs and set aside 2 tablespoons of the egg for brushing the pastry later.
Add the remaining beaten egg to the sugar and butter mixture and blend until smooth. Add the almonds and flour and mix until well combined.
Remove the pastry rounds from the fridge and, if using, spread jam on one of the rounds, leaving 4cm/1½in around the edge. Spread the almond mixture on top of the jam.
Brush the pastry edge with a little of the reserved egg and place the other pastry round on top.
Press the edges firmly to seal, then roughen the edges with a sharp knife to help separate the layers so that they puff up while the cake is cooking. To do this, hold the knife at a right angle to the edges and gently tap the pastry.
Score the surface with a sharp knife, then brush with the remaining beaten egg.

Bake in the oven for 30-35 minutes, or until puffed up and golden-brown. Et voila!
Remove from the oven and serve warm or cold.
Yum! Just watch out when you eat in case you find the "feve"!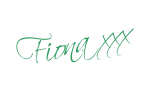 *All images unless otherwise noted are my own, so please do not use them without my permission.*