So 2014 is upon us... Happy New Year everyone! May you all be blessed with good luck and good health for this new year!
It seems I have not blogged for almost a month so I am determined to get back on track. To say December was a little manic is a huge understatement! Siena had several birthday parties with glitter galore. I went up North once again for grand-dad's funeral. Drove down the next day as Siena turned three and had her very own Pirate party complete with twenty or so toddlers, bouncy castle, tattoos and mould wine for the adults (I might have gone a little crazy but it was really worth it!). Siena making a super cute Mary at the nursery's carol service. We also took Siena to the cinema for the first time to see Frozen. She also got a bike for her birthday so we took her to the park several times to teach her how to ride it.
Then obviously Christmas happened. Hugo's first one! We went to Barry's mum on Christmas eve and had a really relaxed evening. We then spent it just the four of us this year, and my family arrived late in the day on Christmas day to spend a few days with us. It was the first year where Siena truly understood what was happening so we had great fun making everything sound really exciting... it's truly contagious! We had a lovely roast goose, and far too much lovely French wines and cheeses over the last week or two... Amazing! I was very tired due to Hugo not sleeping great due to eczema/teething/growth spurt/being a baby so I didn't always feel very chirpy, but it was great to see all my family and just have an excuse to relax. I also managed a few runs, including a very challenging one on New Years Day in the crazy rain and winds we've had of late, but glad my sister dragged me out and kept me going on the day!
Now we prepare for 2014. Christmas decorations are down, the house is (finally!) tidied and clean (apart from the never-ending pile of filing... and the laundry... oh my god the laundry!). I am feeling good and motivated generally. I am finalising aspects for my return to work next month. I am focussing on eating well and continuing my training for the marathon (94 days..... aaaaaaaaaaah!). But also, and this is very exciting, Barry and I can start thinking about... our wedding! He proposed to me on Christmas day! It was perfect! The ring is absolutely beautiful, I am so so soooooo happy!
I have told myself I can't start organising anything until I have completed forms to qualify in my profession... Hopefully that will be enough motivation for me to get them done asap, and then the fun can begin! :D So "Planning a wedding for dummies" posts to follow shortly (hopefully)... Right. I could complete the professional forms now... or go sit down with a Baileys... or go to bed... decisions decisions.... It seems it is watching a film with a cuppa that wins... *bliss* *happy*
Boxing Day
New Year's Eve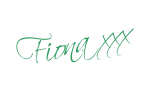 *All images unless otherwise noted are my own, so please do not use them without my permission.*