I know what I'm like. If I decide to do something, but don't tell anyone about it, it is easier to not feel guilty about not following it through. But I no longer want this. My mind and body want more. And although I have started training, I seriously need to pick it up a gear or three! I have therefore set up a
sponsorship page on JustGiving
, to let the world know of what I am trying to achieve, but also to remind myself of why I'm putting myself through a marathon in the first place.
As you may or may not know, in a pure moment of madness I have signed up for the Paris Marathon, to take place on 6th April 2014. I was born in Paris, I spent a year there during uni and my brother lives there now so what better marathon to do as a first? :)
I was born in Versailles don't ya know! :)
My beautiful sister has been trying to get me to sign up to one for a while and to be honest, the thought has always scared me. But then, after this summer, I thought why not, what excuse do I truly have to say no and what is the worse that can happen?
My lovely godmother Jane ran a marathon in her fifties for the first time, and may or may not have had lung cancer already when she did. But she loved it and finished it! Jane died in July after an 8 month battle. It was an aggressive form of cancer and she could just not fight it despite her best efforts. I managed to see her before she went, and she got to meet Hugo, but I still think of her everyday. In her eulogy, she was described as a second mother to Chloe, Alexis and I, and it is true, she was just that. My mother has also lost her sister and I cannot bear to think the pain she is suffering from this loss, I cannot imagine life without Chloe or Alexis.
Alongside, my grand-dad is also battling terminal cancer. He was given 3 - 6 months to live back in August 2012, but he is still fighting today, although slowly losing his battle. Although not aggressive in the way Jane's cancer has been, this is equally as horrible, as it just lingers on and does not provide much comfort to my grand dad or his family.
I am lucky however that despite being diagnosed in 2011, my mother was successfully treated for cancer, although she still had to battle cancer and necessary surgeries. And in July this year, the best form of Cancer arrived, my son Hugo. Reminding us that where there is death, there is also life.
Nevertheless, cancer seems to be everywhere. I know I am not the only one in this position, as sadly many of my friends have family members battling cancer as I write. When my mum told me about Jane, I did worry about what it meant for me in terms of my chances of getting cancer, but mostly, I worried about whether this meant my children were more at risk too? As much as the doctors say no, it doesn't stop me thinking about it as cancer seems to be everywhere these days.
I will therefore be running the Paris Marathon (and the Bath half marathon as part of my training) as a reminder to make the most of life when you can, and to try and fundraise a little while I'm at it. However, as much as I love the benefits of exercising, I can be lazy about kicking myself out of the door to do it. So I have set up this page as a reminder for why I signed up for the marathon in the first place: if Jane could do it, so can I. And I am lucky to be able to run in the first place, so I am going to enjoy this every step of the way. I know I will have bad days, and will most likely think at times I cannot complete the race, but hopefully, by focussing on the good as well as the bad, this will truly be an amazing experience.
I know many of you have helped me raise money for Macmillan in the past, for which I am extremely grateful. I will therefore not harass you for sponsorship. But support in any way or form towards my training would mean the world to me!
Now for the official bit about fundraising through JustGiving in case you are not familiar with them:
"Donating through JustGiving is simple, fast and totally secure. Your details are safe with JustGiving – they'll never sell them on or send unwanted emails. Once you donate, they'll send your money directly to the charity. So it's the most efficient way to donate – saving time and cutting costs for the charity."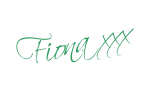 *All images unless otherwise noted are my own, so please do not use them without my permission.*