As life would have it, further to Friday's
post,
my grand-dad passed away Saturday morning. It's funny. Despite wishing that his time would come sooner rather than later in order for his pain to come an end, it still takes you by surprise when it happens. I had just finished my Parkrun 5k when mum called me. Then I had such a busy weekend from then on that I didn't have time to reflect on it until last night, where it all got a bit much. Luckily Barry was there to give me a big hug when I became overwhelmed.
The last few months have been really hard. There's no denying it. I keep trying to stay afloat and push on but the last few weeks I have really struggled. This has affected my mood and my motivation, as well as my confidence in believing I can get things done. The house is a mess. My to-do lists are ridiculously long. I'm snappy with the kids. Overall, not a nice version of me. Which just makes me feel worse.
But in a way, I know my grand dad is at peace now, and reunited with his
daughter.
His wife (my grandmother) and his eldest daughter (my mum) remain, and hopefully we can be there for them and help them ease their pain and ours. There is some comfort in knowing he's no longer suffering. And it almost feels like I had a big weight on my chest which has been lifted, as though I had been waiting for this release for a long time. Over a year in fact. And I now feel as though I'm slowly starting to climb up the mountain again, slowly but surely.
I therefore thought I would turn this post into a positive one and share with you what cheers me up:
Pharell's new song...
Is there anything the man can't sing? Not only does he still look amazing, but this song just makes me want to stand up, click my fingers and sing and dance like a lunatic... my favourite kind of music! Have you seen the video? That's pretty much what they do... love, love, love it! This is my main cheer-up song at the moment.
Lady Gaga...
Barry and I have a talent at changing words to songs, and at the moment I like to sing along to him to this song as follows "do what you want with my Baaaaaaarry!"... Makes me so happy!
Little Mix...
I love dancing, adore it! So when I hear a good tune and there's a good dance video to go with it, in my head I become one of the dancers!
Zumba..
on that same note, I am sooo excited that I've started zumba again! My teacher is amazing, and picks out amazing songs and choreographies. Even if you are having a bad night, her enthusiasm and the music never fail to cheer you up and I can hardly walk the next day. Love it, love it, love it!
Running...
Dare I say it? Although I have only just started again, I am really enjoying running. Never thought I'd see myself write that. I have done two parkruns, including one where I drove myself there, all by myself, ran and completed a personal best, all by myself, just like that, and I was so happy! I have also found a new running partner who is great, and I am going to join a running club tomorrow night... and looking forward to it... I still need to dramatically increase my training, but so far, so good. Could I have caught the running bug?...
Close relationships...
With everything going on lately, I have come to realise how many great friends I have. Over the years I have met some truly amazing people, and I am now blessed to have a really strong support network of people including amazing siblings, great friends and of course Barry. My main downfall is that I am rubbish at asking for help, despite their constant reminding for me to do so. But just knowing they're there, and each having their own special power, from knowing exactly how I feel to just picking up the phone to see how I am, really helps. Barry and I make sure we meet up with our various groups of friends on a regular basis and it always helps.
And to finish... (anyone else cried their heart out at the beginning of UP! ?)
What cheers you up the most at the moment?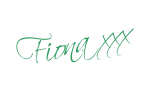 *All images unless otherwise noted are my own, so please do not use them without my permission.*