When Barry and I found out we were expecting a baby girl, one of the first thing we told our families was that we would not be dressing her in pink from head to toe, in order to avoid an invasion of pink, fluffy outfits being gifted for our bambina. Later on, when Siena told us that her favourite colour was orange, we were thrilled!
As she approaches her third birthday though, her wardrobe does hold a variety of pink items of clothing, including pink wellies, pink boots, raincoat with pink and purple flowers, pink hat-snood-gloves set... She has also at times stated that her favourite colour is pink, although that still varies from green, yellow, and orange so we won't hold her to that just yet.
When we then found out that we were expecting a boy, we realised that pretty much most of Siena's clothes were pink or purple... (however as most were gifts and/or hand me downs we didn't mind as extremely grateful for the gifts in the first place!). We therefore had to get rid of most in order to replace them with babywear suitable for a little bambino.
Interestingly enough, Hugo seems to constantly be wearing blue and we don't even bat an eyelid.
Siena all in pink and Hugo all in blue
I can't help but wonder who thought, one day, that boys should only wear blue and play with action toys, whereas girls would wear pink and play with dolls... Did you know that originally, in the 1900s, it was the other way round? Apparently, pink being a more decided and stronger colour, was considered more suitable for the boy, while blue, was reserved for girls as it was considered paler, and the more dainty of the two colours.
I do find it weird that we worry of Siena turning into a ball of fluffiness and a wanabee pink princess just because she says her favourite colour is pink... Afterall, I wear far more pink than I wear green (see my Christmas party outfit on tomorrow's post... can't get more pink than that really!). and as I stated above Hugo mostly wears blue (with a little green here and there naturally). It is true that when shopping for clothes, it can be difficult to find clothes that are not pink for girls, or blue for boys. My friend from South Africa lent me lots of green clothes and muslins for Hugo, so maybe I need to go shopping there some time!
However it has to be said Siena does look beautiful in pink, which is why we have bought her some pink clothes. At the end of the day, I don't think it really matters. Even when she is dressed in pink from head to toe, people still refer to her as "the little boy" as she has short hair... And Hugo is mostly surrounded by pink muslins as I'm reusing the ones Siena had as a baby. Ultimately, they are both happy bambini. Siena loves being a girly girl playing with her dolls and serving everyone tea. But she also loves playing at being a doctor, running around outdoors getting muddy, following her dad around the garden asking him lots of questions about plants and what he is doing. We don't really believe in gender specific activities. Instead we try and be guided by her personality and her likes and dislikes, to help us in finding things to do with her.
We also try and keep her options open in relation to colours, and not focus solely on one colour so she can form her own preference growing up. For this reason we love the clothes at Next and Sainsbury's. I have to say though, when she says that her favourite colour is green like me, I do secretly love it! ;)
What about you? Does your child primarily wear pink or blue? If so, is it by choice or has it crept up on you? Do you find that you feel differently as to what colour(s) your daughter wears compared to your son? I would love to hear from you.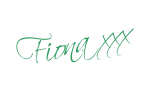 *All images unless otherwise noted are my own, so please do not use them without my permission.*