With December almost upon us, it is inevitable that the Christmas parties descend upon us! Despite being on maternity leave, I still intend to go to my work's party tonight, even if part of me is dreading spending money on drinks (how much for a cocktail!?) as well as having to queue an hour in the cold for a taxi surrounded by drunk students... Yep, I am officially getting old!
But I am looking forward to going out, and meeting up with my friends. We are all so busy we never have time to properly catch up when meeting for lunch in the week, so tonight should be good. It also feels great having an excuse to dress up and wear heals, as well as lots of makeup (as in some make-up rather than the au naturel look I harbour most days...).
After weeks of "
nothing fits me
", I finally found a dress that fits my new post pregnancy body (with a little help from magic pants it must be said!). I saw
this one
early on in my shopping trip, and after a day of looking at black little dresses all I could think was how I loved the colour of this one. Also got 20% off as it had a little stain (which has washed out) so even better! I'll pair it up with
this necklace
from Warehouse, and shoes wise, I intend to rely my faithful Shellys, which I bought for a fiver online ten years ago, and still look great! Just need to figure out what colour nail polish to go for (black maybe?) and manage to get ready while taking care of the two bambini and I'll be ready to go to the ball!
What are your favourite Christmas parties outfits? Do you rely on the same one or do you like to try different styles?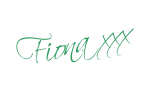 *All images unless otherwise noted are my own, so please do not use them without my permission.*