So it's starting to get cold now in Bristol, which I guess is to be expected as Christmas is only six weeks away.... (anyone else in denial about this?). I've been wanting a proper thick duffle coat for years but never got round to treating myself. Well. This summer, I discovered
Boden,
when I got given several pairs of shoes that my godmother had ordered but
sadly
never got to wear. Since then, I have kept an eye on their catalogue. It is more expensive than the shops I usually shop in (Ok, a lot more expensive), but I love the colours and originality their clothes reflect. The other day, I received an email saying there was 22% off everything online, so had a little nose on the website and fell in love with this
duffle coat
. I ordered it Wednesday before 5pm and boom! it was delivered the following morning at 7:45am... Amazing! I have already worn it, obviously, teamed up with turned up skinny jeans and my leopard flats I love. But I think it will also look amazing with my
wellies
!
Since this
summer
, I have definitely gone a little crazy with new items... Nothing I can't afford and not getting into any debt or anything, but still spending more than I should. Being on maternity leave and therefore at home a lot to receive deliveries doesn't help. I still love getting basic items of clothing from H&M, as I would describe my style as fairly simple, with strong accessories. But I have to say, there is definitely something to be said about having a few key items in your wardrobe which may have cost a little more and will hopefully last longer.
What is your favourite winter item of clothing at the moment? Do you believe in spending a little more to get more durable clothes or do you prefer shopping for bargains? I would to hear from you!
I hope you all have an amazing weekend! What have you got planned?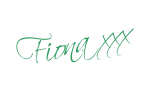 *All images unless otherwise noted are my own, so please do not use them without my permission.*