Running a little behind this week, and only updating now about last weekend, when the new one is about to start!!
We spent last weekend in Berkhamsted, staying with some friends of ours. It was the first time we'd been, and had a really good time. It is also a beautiful little place, really easy to get to.
On the way home Siena kept talking about the fireworks, how they weren't scary, but really, really good! Overall, really pleased with the evening.
The following morning, there was a French market in town, so my friend (who is also French) and I really enjoyed speaking French and buying lots of good food from home! We then had a lovely walk by the canal feeding bread to the ducks, until some geese bullied us away from the area. A short play on the swings and we went home for a lovely homecooked chicken dish. Mmmmmmmmm....
On the way home, as it was late and we felt lazy so we picked up a MacDonalds. I had the food on my lap in the car for the drive home, and the following conversation took place:
-Mummy you need to share it
-What? You mean this isn't all for me?
-No you have to share it.
(after some reflection)
-You can have some of Daddy's if you want. Not mine. I am going to eat mine aaaaaaaaall up. But you can have some of Daddy's.
Charming. Needless to say Barry was not impressed... I quickly learned on our first date he does not share food!
We have another busy weekend ahead of us... Kids are off to my sister's tomorrow so Barry and I can go to the cinema and enjoy a lie in Saturday. Then taking part in a Toddler and Baby Table Sale on Saturday morning before heading up to Devizes to pick up the kids and enjoy a walk somewhere in the area.
Did you get to see any fireworks? Have you got any plans for the weekend?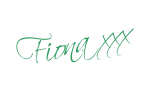 *All images unless otherwise noted are my own, so please do not use them without my permission.*