Barry and I celebrated our six years together yesterday. We had an amazing meal at Piccolino's in Bristol. I think we have definitely found our new favourite! and the fact that we had vouchers for £40 off last night made it even better! As much as I knew it wouldn't happen then, Barry did not propose to me last night. Have I mentioned we've been together six years?
I do not consider myself the patient type, but I consider six years, three moves, one mortgage, two children, countless holidays etc a good sign that I have been very patient. In my drunken state last night (I did have two large glasses of wine afterall... kerazy!), I did blurt out at the end "you know I want to get married don't you?"... Subtle. As always. Especially as I had asked him out of the blue a few weeks ago in the middle of the night whether he still wanted to get married. Like I said. Subtle. As always, he told me to be patient. It will happen when I least expect it. Considering I expect it pretty much any time we go out, this is going to be very difficult! I even tried Siena's approach "But I've been a good girl. I want a preeeeeeeeeeeesent!". But to no avail. "Be patient" he said.
Anyway, back on the photo! This photo was taken the weekend before our first date. Every Friday after work, a small group of us would go and play snooker, have a few drinks at the Commercial rooms, then go out dancing somewhere cheap where the music was good! Barry and I got on really well from the start and he eventually asked me out. Although he did text me the night before our date to say "You do know tomorrow is a date?"... I did not. Until that text. Obviously. Nevertheless to the date I went and here we are today... six years later!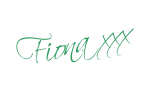 *All images unless otherwise noted are my own, so please do not use them without my permission.*