As the summer comes to an end, I realise that I have now been in Bristol for over six years... six years people! I absolutely
♥ Bristol! It has all the advantages of a City, but is also right next to the countryside for some lovely walks. It has amazing festivals in the summer, especially the Balloon Fiesta and the Harbour Festival with French markets. This appears to have now been recognised nationally as it has been voted the Best City to Live in, in the UK.
What are you favourite things about where you live? Have you ever been to Bristol?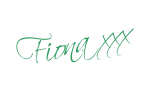 *All images unless otherwise noted are my own, so please do not use them without my permission.*