I'm always up for (trying) to be healthy, whether by exercising more (
marathon
anyone?) or eating better. However, being in the final year of my 20s, I now know a lot more about myself. I know that in order for me to stick to good habits, the easier and more convenient, the better. Otherwise, I will struggle to keep them up. Probably not my best attribute but there you go.
I had been considering signing up to vegetable boxes for a while but never quite got round to it, either because money was very tight or simply because my baby brain (this is a lifelong condition you know!) made me forget.
Recently, I have been in a very proactive mood, so I am slowly working through my never-ending list of things to do, and so I signed up for a weekly Medium Fruit and Veg box with
Abel & Cole
. As a result, I received my first box last week. I also received a free of charge copy of their "Veg Box Companion" cookbook, as part of their on-going offer (see below).
It is always exciting receiving a parcel, especially on a weekly basis. And this one did not disappoint as its' contents were so colourful and beautiful! Siena really enjoyed looking through the box with me, asking me what each fruit and vegetable was.
The main question I guess, is whether I have made good use of the box contents.... Well, I am glad (and impressed) to say that I did! I have to say that the cookbook is a great tool, as I am constantly referring to it for new ideas on how to cook the fruit and veg I have received. It is full of delicious and original recipes, making me really excited to try them all.
When ordering the box, you have the option of stating which fruit and veg you would rather not receive. I thought of going through the list, but then decided that actually, if I am able to cook them properly with the help of the cookbook, I might discover new vegetables and recipes I wouldn't normally eat. So I decided to let Abel & Cole send me what they think best, and so far, so good.
To date, we have enjoyed Roots Manoeuvre Curry (to which I added fish), sweet plum sponge cake, butternut squash risotto, stuffed squash with zingy tahini dressing (to which I added lamb mince), cabbage wedges (amazing with bangers and mash!).... some of the meals made had leftovers which I have either frozen or Barry has taken to work for his lunch. And I have already spotted lots of new recipes to try out with the box I received yesterday. You can have a look at some of their recipes on their website, by clicking
here
. Lovely, lovely food!
** OFFER **
Abel & Cole
currently have a lovely new promotion called GOODFOOD.
Under this promotion, as a new (or returning) customer, you will be entitled to a free-of-charge copy of their Abel & Cole veg box companion cookbook (
http://www.abelandcole.co.uk/abel-cole-veg-box-companion
) and your 4th set fruit/veg box completely will also be free-of-charge.
If you could also let them know that you heard of the promotion from my blog and quote ref: 621670, that would be greatly appreciated!
They also do a great deal of other products, as seen on their website. Make sure to have a look!
What is your favourite vegetable dish? Have you tried any from the Abel & Cole cookbook? If so, which one is your favourite?
Enjoy! x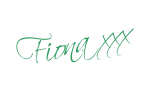 *All images unless otherwise noted are my own, so please do not use them without my permission.*