Today has been another one of those days.... after a run this morning, and a lovely catch up with my friend, Siena remembered she was right in the middle of the Terrible Twos and spent the rest of the day driving me crazy! On top of that Hugo is teething so crying a lot because of the pain. Thursdays Barry also has his evening course, so I was busy trying to cook dinner for him before six. Then was feeding Hugo, Siena and myself all at the same time... Needless to say it's been a long day!
But then, during dinner, my
Cara Box
arrived from the loveliest lovely Amanda from
Rhymes and Ribbon
! I decided to wait until the kids were bathed and in bed so I could truly appreciate each item, and when opening the box, I had a permanent smile on my face! Thanks Amanda, just what the doctor ordered!
Before we dig in, I hear you ask
What is a Cara Box?
Kaitlyn from
Wifessionals
is the amazing lady behind these, and describes them as:
Awesome things in the mail + Meeting new women + Encouragement = Cara Box
As a result, I was to receive a box from Amanda, and I have sent a box to Laura from
Well My Angels May Leave Too.
Having reviewed my box, I hope the one I made for Laura lives up to its expectations!
So here goes... the theme this month was "Fall", as the American for Autumn, rather than falling... ;)
Amanda had wrapped every single item, and put a little post it on each packet to explain the link with the theme and why she picked them for me. It was amazing reading through these as Amanda has obviously been following me on my blog, facebook and twitter, thereby really putting in a lot of thought in each item! It made me so happy discovering each item, she has done an amazing job!
I really feel like I have made a new friend in Amanda. During our email exchange, we found that her boyfriend supports the same team as my family (a big thing as they haven't done great for a while now!) and his grandparents live not far from me, so we'll hopefully get to meet up in the near future.
An amazing experience all in all, and I look forward to the next exchange!


Would you like to take part in the next one? If so, follow Kaitlyn's blog on
http://www.wifessionals.com/
and look out for the next exchange :)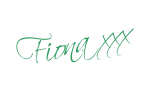 *All images unless otherwise noted are my own, so please do not use them without my permission.*