I have known my friend Laura for eleven years now. We initially met at University, where we lived together as Freshers. Laura is one of the main reasons I moved to Bristol over six years ago and since then everything has fallen into place. I met Barry. She met her lovely husband (Barry's best friend, would you believe it!). We both bought our first house. I had two children. We obtained our first proper jobs. We also met the lovely Kerry along way, who was initially friends with Barry and Ben but has since become our friend too (yay!). In fact Barry and Ben met because of Kerry so really, if it wasn't for Kerry, none of us would be where we are today, so thank you Kerry!
♥
We realised recently that we had never been on a night out with the just the girls and so quickly set out to rectify that. A girl definitely needs a night out with her girls to set the world right, it's the best form of therapy if you ask me!
Looking forward to the next one ladies!
♥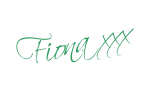 *All images unless otherwise noted are my own, so please do not use them without my permission.*