This weekend, my sister and I helped my aunt's friend remove some of my aunt's possessions from her house into my grandparents' house. This proved to be a very emotional task, as my aunt passed away several weeks ago and it still feels unreal that she is no longer with us. Going through her things felt weird, very intrusive. That same weekend, we also saw my 90+ year old grandparents, who are now in a care home. Their stay in the care home is costing them a fair bit of money. All in all, these events got me thinking as to the value of things in life and how should we aim to live in light of this.
Growing up, my parents, grandparents and aunt always taught my brother, sister and I the importance of putting money aside for a rainy day. My family have worked extremely hard to be in the financial position they are today. I know they started off with very little so what they do have today, is because of their attitude and behaviour with money, and hard work.
Now I have never been good with money. Even when I would get my pocket money as a child, it would all go on sweets from the village shop! Growing up, I always found it hard to resist the temptation of buying new things. Especially if I was feeling low, I would usually go and buy something new to cheer me up. Naturally, it comes as no surprise then that I've never been particularly good at saving money!

Nevertheless, I always kept my family's advice in mind and I try to save money where I can. This is not always easy, especially as most of my money seems to go towards childcare (and let's face it, food/coffee). However, I also believe in living in the moment to some extent. I have always thought that anything could happen from one day to the next, and if I was to fall ill or go tomorrow, I would like to think that I managed to live striking a balance between allowing myself a few pleasures in life, as well as saving for a rainy day. And I think this is a really hard balance to get right... Indeed, my aunt was only young when she died, being in her early fifties. In comparison, my grandparents are in their 90s, and if they had not worked hard at saving money their whole life, they would not be able to remain in the care home they now live in.

For now, I do not have a great amount of savings but I have some. I am also proud that I have no debts apart from the mortgage (although this took a year of working two jobs like a crazy person which made me a very irritable person but eh, it was worth it!). I know I spend too much money on food, and coffees. I also probably spend too much on clothes, although in my defence, I usually shop in high street stores such as H&M and Primark, as well as Next. Sainsbury's clothing range is also a current favourite. When my aunt passed away, I decided to treat myself to a few things.... a leather handbag, "proper" leather boots, clothes to suit my post-pregnancy body for the time being. All in all, they did not cost me that much money, but still had to take money from my savings to cover it, which is always going to make me feel guilty.

I am not sure I will ever strike a perfect balance between living for the moment and saving. However these events have also reinforced what I already knew: to be loved and to love is the richest thing you can hope for in life, so it is important to cherish each moment with your loved ones and to say I love you as often as you feel like it.






Do you have any advice on how to save money? Have you found your perfect balance? I'd love to hear your thoughts on the matter!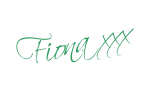 *All images unless otherwise noted are my own, so please do not use them without my permission.*